I really didn't want to do it, but I work and I'm busy, and I just didn't have the time!
The thought's still there, right?
They'll love them, right?..... I'm probably too young to have June Cleaver inferiority issues!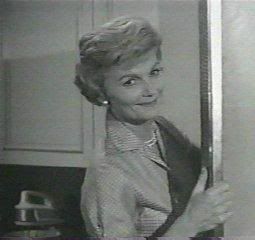 Honestly, it isn't that big of a deal.... it's only ONLINE SHOPPING!!!
It was just hard for me. I realize they won't even know if it's from the Internet. I just feel like it's so impersonal. Honestly, I think my biggest hang-up is that June Cleaver wouldn't online shop!
Ok, that's a really silly reason. I can't really explain my semi-guilt for online shopping... If I could explain the things that go on in my silly little head then I'd be a very boring person!
Let the packages be shipped... only 15 more days!!!